Check out pictures and some quotes from the Official Vampire Academy Illustrated Movie Companion below!
New Pictures From Inside the Book: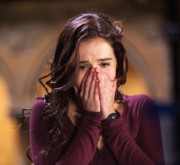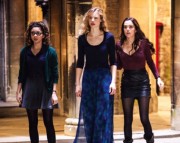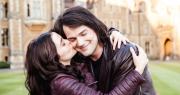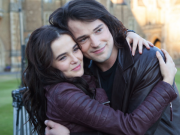 + More Below!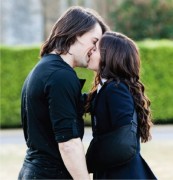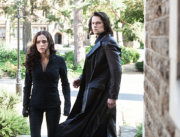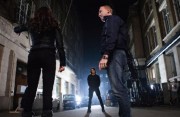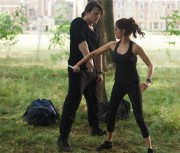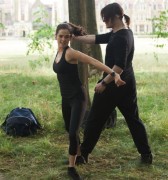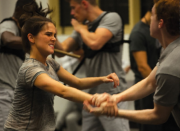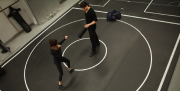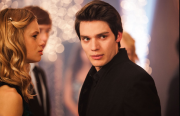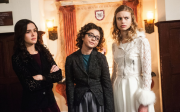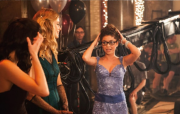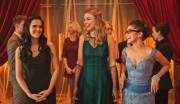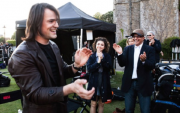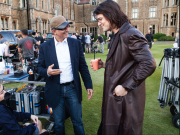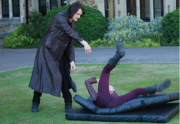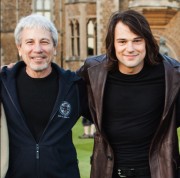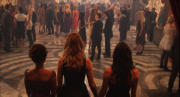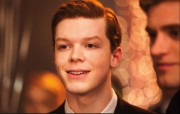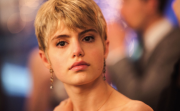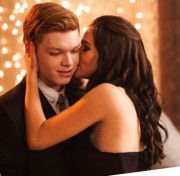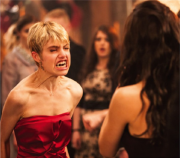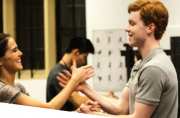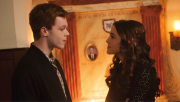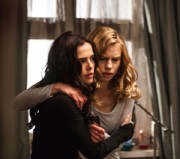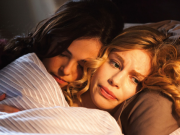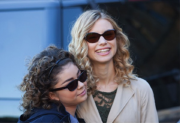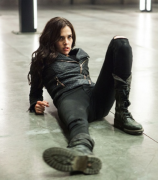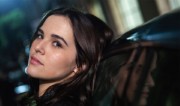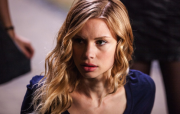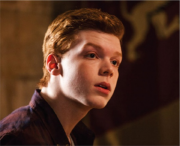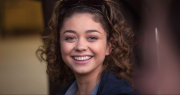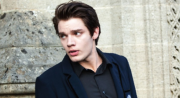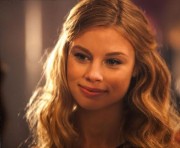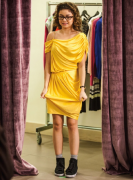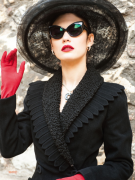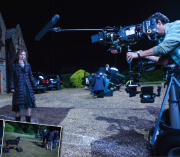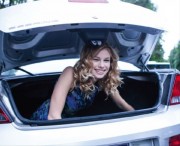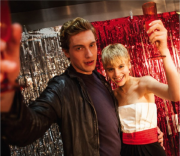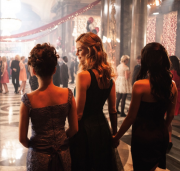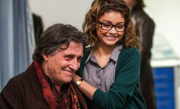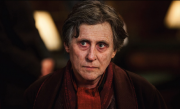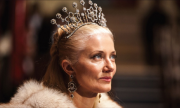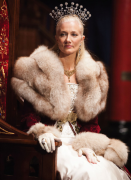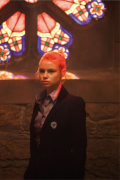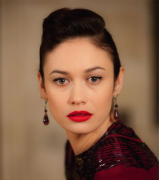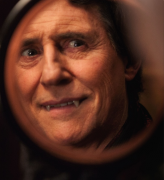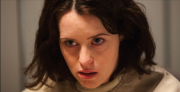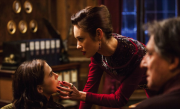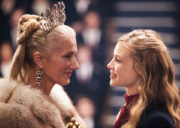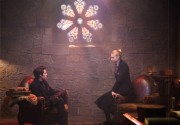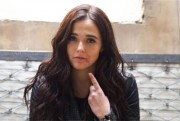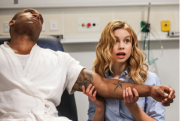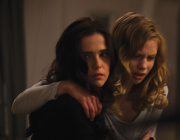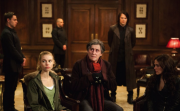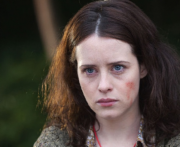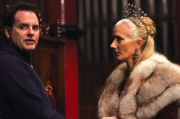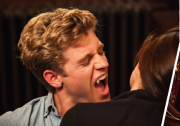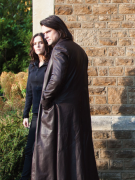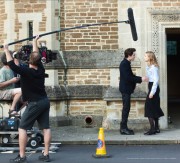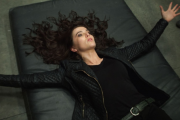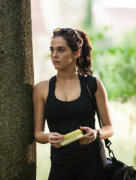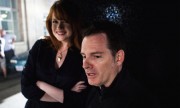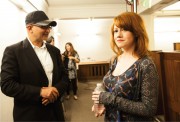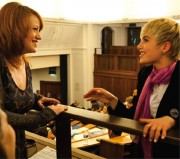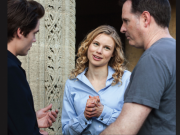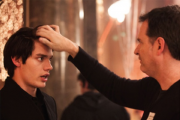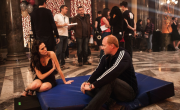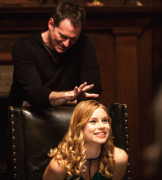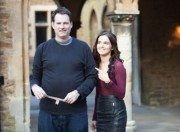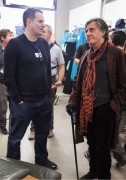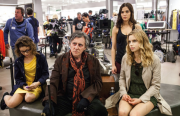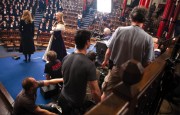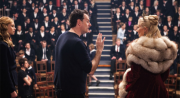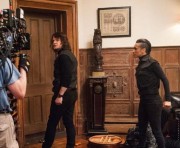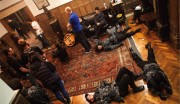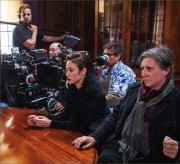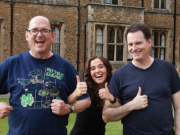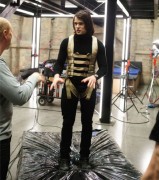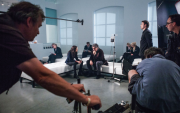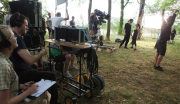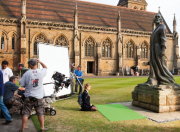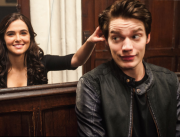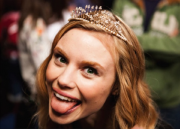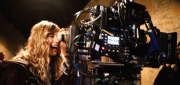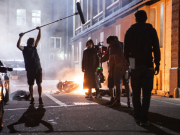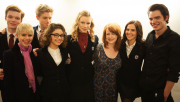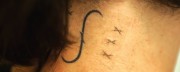 Quotes:
"On a very basic level, the world needs more female protagonists. I'm kind of perturbed that people feel the need to compare Rose Hathaway and Bella Swan from Twilight. Why do we keep feeling the need to pit female characters against each other? Nobody says, "Wow, Iron Man sure has a better sense of humor than Wolverine." Uh yeah they're completely different characters." - Daniel Waters

"I think we have witnessed the development of a star in the making with Zoey, and her gutsy, honest, witty, & dynamic performance will win over countless fans." - Edit Chris Gill

"Not only do Dan Waters and I have the same birth day (maybe not the same year), but we're basically best friends forever. I so appreciate the world and words he's created. I hope I've done justice to one or two of his jokes. PS, I heart Dan" - Zoey on Dan Waters

"I kept everyone's favorite scenes intact, but not necessarily in the order they read them" - Dan Waters

"Dimitri and Danila are both Russian, both handsome, but Danila is such a hilarious, lovable goofball that I never thought he could be the serious, stoic guardian of the novel" - Dan Waters

"I honestly don't know where Rose ends and Zoey begins and vice versa" - Dan Waters

"Zoey's attitude was never a problem: there was worry that she could not properly kick ass. Asses were properly kicked" - Dan Waters

"Lucy and Zoey are both amazing and they quickly became my favorite people. They both have an amazing ability to make me smile, which I love, and both are so unbelievably talented" - Dom Sherwood

"I could always count on Dom to make fun of me and vice versa, which I think is because we're such good friends; we feel we can do that. I think?" - Zoey on Dom

"There's one fight where Dominique and Danila fight twelve guards, and then Danila and Ben Peel, who plays Spiridon, have a real gritty hand-to-hand fight, which looked great, and so I'm keen for audiences to see that" - Stunt Coordinator Jimmy O'Dee

"Dimitri, I love, and I love Danila's portrayal of him. So brooding and serious, but also passionate. Amazing. and Danila is truly awesome" - Dom Sherwood

"In terms of the romantic aspect of Rose and Dimitri's relationship…like, um sorry, not difficult to be in love with him. Everyone should be a little bit more like Danila." - Zoey Deutch
The Vampire Academy: Official Illustrated Movie Companion goes on sale December 31, 2013.
There is much more to see about the making of Vampire Academy from book to screen as well as cast interviews and personal insights. It is well worth the purchase for a die-hard fan!
You can order now from one of the following: